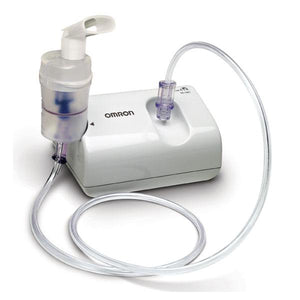 Small, tabletop nebulizer for use with Rcom Brooders
Comes with adapter for compatibility with models: B90N, B60N, BS500N, BL500N
Compressor Nebulizer System (5 5/8"w x 2 7/8"h x 3 7/8"d)
Includes: compressor, nebulizer kit, air tube (PVC 100cm), mouthpiece, air filters (package of 5), AC adapter, brooder adapter, storage bag and instruction manual.
Please note returns are NOT ACCEPTED on this item.
Already have a nebulizer compressor, but need to hook it up to your Rcom Curadle brooder? Look at the Nebulizer Cup with Adapter for a more economical solution.