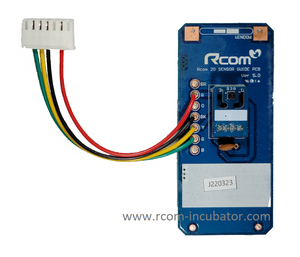 Replacement temperature and humidity sensor for incubators with guide. Suitable for original type 20-series incubators: Max 20 and Pro 20
IMPORTANT: This is a NEWER model sensor. If your incubator uses a V2 or V4 sensor, you will ALSO need to upgrade your Main PCB. If you are unsure, check your Main PCB Version, and if they are lower than the listed PCB versions below, you will need to upgrade your PCB as well.
Max 20's will need Main PCB Ver. 4.4
Pro 20's will need Main PCB Ver. 3.7
If you are unsure if you need this part or the PCB, please reach out via email with pictures of your PCB version and we'll help you navigate the sensor change.